When we started our new camp at the Lake, we knew it would be hard for campers to choose between two great camps. So we created a special in between session program to give campers the best of both worlds. Now campers can experience our larger camp in the redwoods with the traditions of our established program, and then move up to the fun on the lake with a more intimate camp feel. We had a big group of campers do both camps this past summer, and they loved it! There's also lots of added benefits.
When you enroll for back to back two week Overnight Camp sessions in the Santa Cruz Mountains and Huntington Lake, you have the convenience of one drop off and one pick up and your campers gets two very different camp experiences. You also qualify for a Special $500 discount making this package a tremendous value. This discount is on top of re-enrollment and sibling discounts.
Benefits of the Overnight Combo experience:
Campers enjoy "being the only ones in camp" for two nights and one full day.
Campers appreciate a "change of pace program" with activities and local trips with our experienced staff for no extra fee.
Campers won't miss out on anything – Outpost, Beach Day, Boardwalk AND go up to the lake for tubing, kayaking, and waterskiiing.
Campers feel a huge increase in independence and self-confidence knowing they thrive while away from home for four full weeks.
Campers are driven from Santa Cruz Mountains to meet the bus on the way up to the Lake.
Campers take the bus home on Lake Closing Day to either the Fresno, LA or SF Bay Area stops.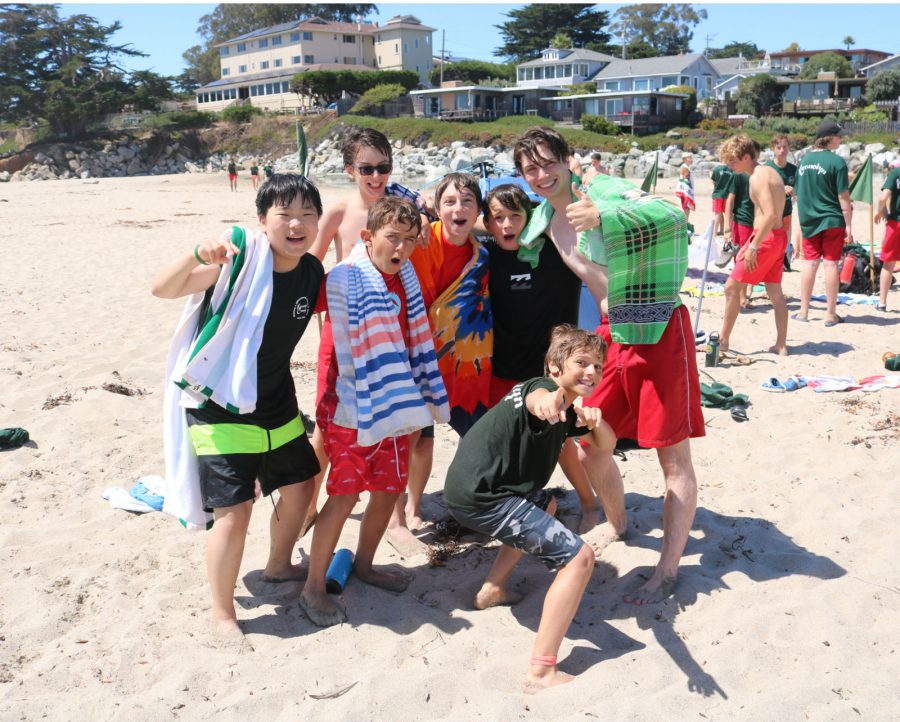 Available "Combo" sessions are below with included discount on back to back two week sessions. Families must select each session listed in the registration process:
Dates
Session
Weeks
Tuition
June 21 – July 10
Santa Cruz Session 2 +
Huntington Session 1
3
$ 6,200
June 29 – July 24
Santa Cruz Session 3 +
Huntington Session 2
4
$ 7,200
July 13 – Aug 7
Santa Cruz Session 4 +
Huntington Session 3
4
$ 7,200
July 27 – Aug 15
Santa Cruz Session 5 +
Huntington Session 4
3
$ 6,200