Santa Cruz Day Camp
Activities
A note: Please see our 2021 banner above. We don't expect to offer everything below like in previous years although there will still be a wide range.
Kennolyn offers a wide range of fun, interesting activities to keep our campers engaged and active throughout the day. To allow participation in as many areas as possible, groups rotate activities with a Monday/Wednesday and Tuesday/Thursday schedule.
All campers participate in Arts and Crafts, Outdoor Adventure, Archery, Swimming, Vaulting, Hiking, Ball Sports, Animal Care and "Happy Shiny Fun Ball". As campers grow, they become eligible for new activities. Campers may also sign up ahead of time for Specialty Activities.
Grade
New Activities Each Year
K-1
Fun games and breaks
2
Low Ropes
Option for Horseback Riding
Option for Trapeze Arts
3-4
Fencing
Climbing
Riflery
5-7
High Ropes
BMX
8
Senior High Ropes
Outdoor Survival
Special Note About Pool Time
We aim to make all campers feel comfortable at camp. We require campers and staff to wear one-piece bathing suits at camp and we recommend a UV swim top or rash guard. No bikinis or tankinis please.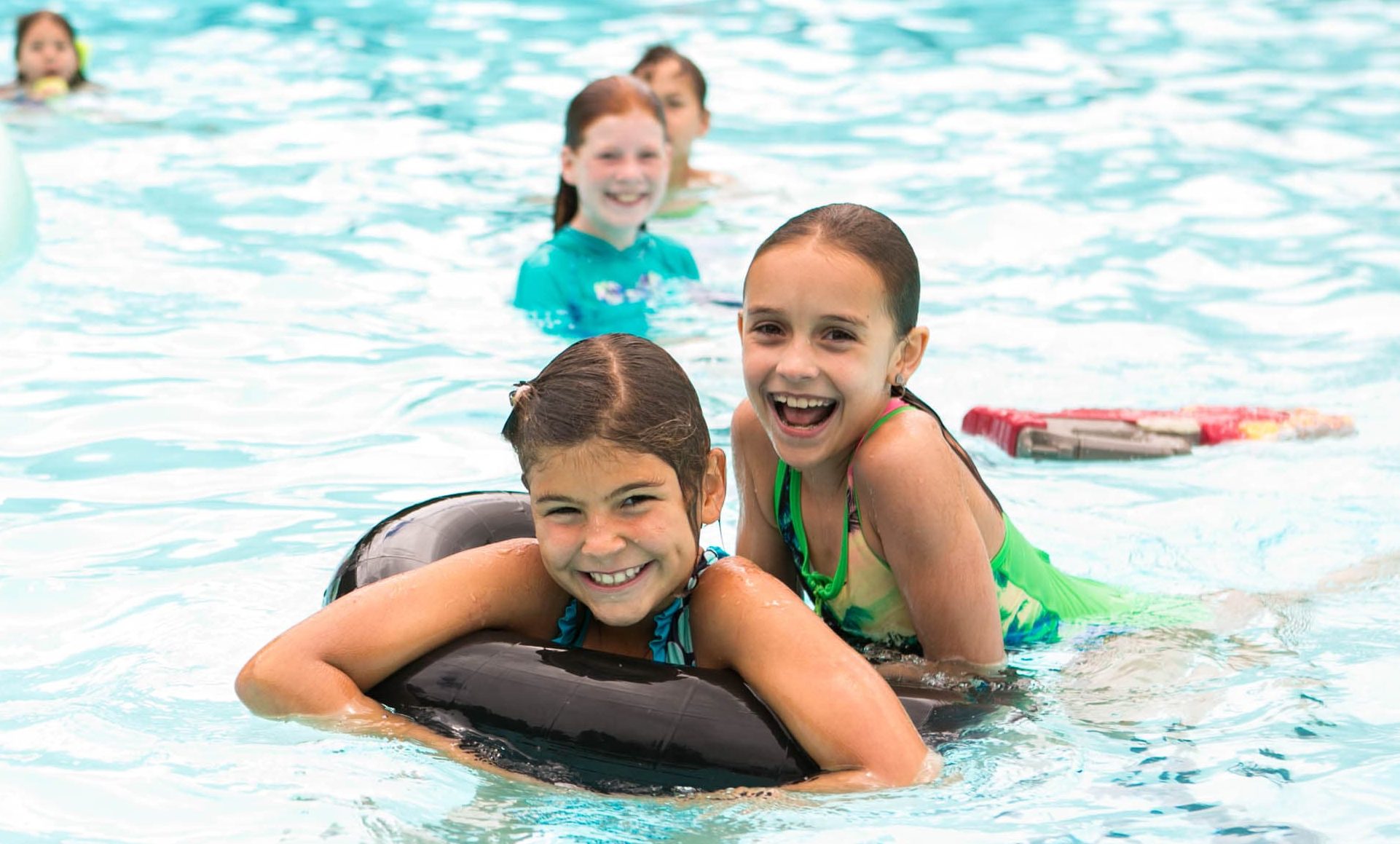 Specialty Activities
On hold for 2021
Campers grades 2 and above may sign up for "Specialty Activities", each for a small additional fee. Each Specialty Activity replaces one regular daily activity, so campers enrolled in any of the specialties will miss one of their regularly scheduled group activities. (Please note that we are unable to take requests on which activity will be replaced each day.)
Trapeze Arts
Fly through the air with the greatest of ease (in a safety harness of course)! We partner with Trapeze Arts to provide professional trapeze instruction with a full-scale trapeze swing rig where campers swing, hang upside down, and even perform a "catch!"
If your child is a thrill-seeker, it's easy for parents to wonder how to funnel that craving for adrenaline in a safe way. Whether you have your active little bodies in gymnastics or not, flying trapeze offers an incredibly fun, accessible, and safe way for everyone to learn how to fly. Looking for a truly jaw-dropping activity for your child to participate in during this summer's camp season? You've found it.
Campers participate in Trapeze twice per session for the $75 fee.
Horseback Riding Experience
Our horseback riding experience is a fun, instructor led trail ride.  Riding in a Western saddle campers will circle our riding rings and follow an easy trail. Campers participate in riding one time per session for the $55 fee.
Important Note: Long pants are required for all Horseback Riding. If your camper wears shorts to camp, please make send a pair of long pants along for the day (counselors will allow time for campers to change clothes). We supply the boots and helmets!
---