Santa Cruz Day Camp
Activities
Kennolyn offers a wide range of fun, interesting activities to keep our campers engaged and active throughout the day. To allow participation in as many areas as possible, we rotate activities with a Monday/Wednesday and Tuesday/Thursday schedule.
All campers participate in Arts and Crafts, Outdoor Adventure, Archery, Swimming, Vaulting, Hiking, Ball Sports, Animal Care and "Happy Shiny Fun Ball".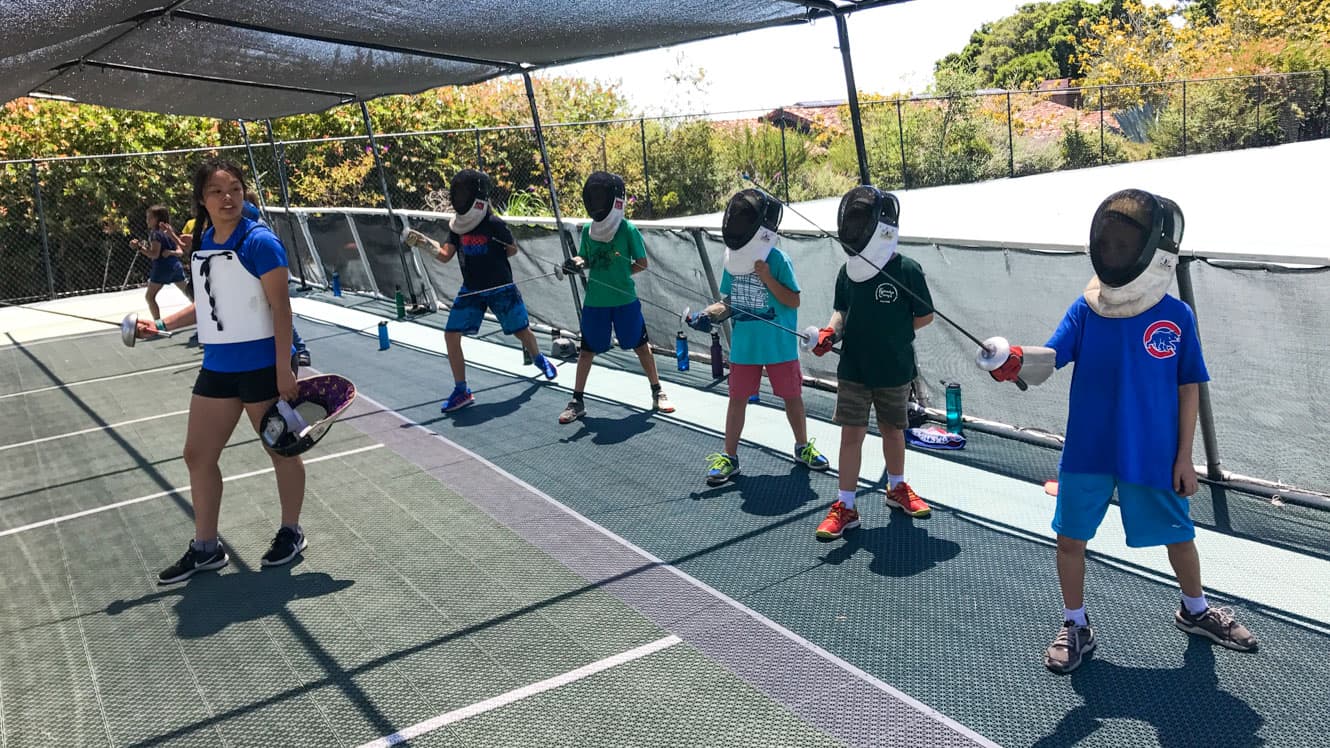 Our youngest campers entering Kindergarten and 1st grade have special time for breaks each morning and afternoon.
Campers going into 2nd grade add Low Ropes Course to their activity schedule and have the option for Horseback Riding and Trapeze.
As campers get older and are ready for more adventure, Kennolyn has even more activities to try:
3rd and 4th Grade: Fencing, Climbing and Riflery
5th, 6th and 7th Grade: High Ropes and BMX
8th Grade: Senior High Ropes and Outdoor Survival
Special Note About Swimming
Please note, everyone must wear one-piece bathing suits at camp. No bikinis or tankinis please.
Kennolyn Specialty Acitivities
Day Camp offers three exciting specialties as electives, each for a small additional fee. Each specialty activity replaces one regular daily activity, so campers enrolled in any of the specialties will miss one of their regularly scheduled group activities. (Please note that we are unable to take requests on which activity will be replaced each day.)
Trapeze Arts
Fly through the air with the greatest of ease (in a safety harness of course)! These classes, taught by Trapeze professionals, build self-confidence as well as coordination and physical skills. Trapeze lessons are available all summer for campers going into the 2nd grade and above.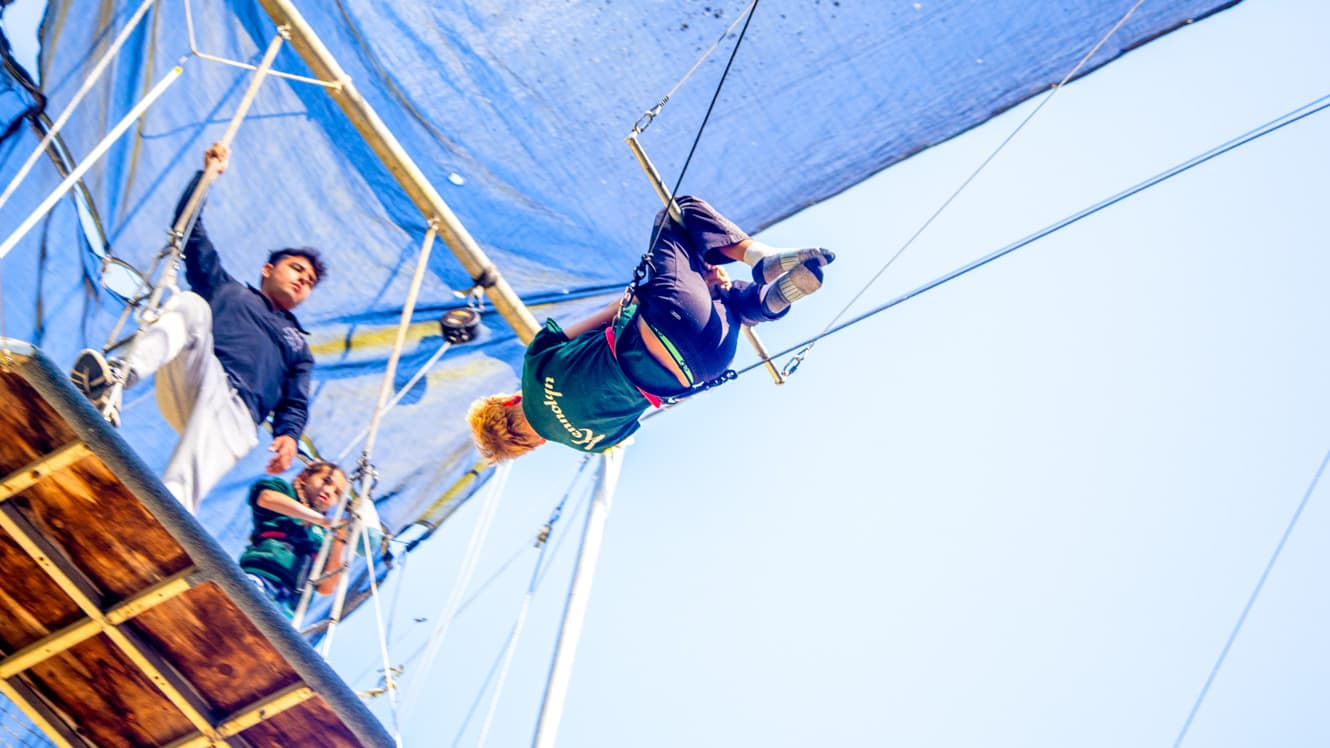 Horseback Riding Experience
Our horseback riding experience is a fun, instructor led trail ride.  Riding in a Western saddle campers will circle our riding rings and follow an easy trail.
Important Note: Long pants are required for all Horseback Riding activities. If your camper wears shorts to camp, please make send a pair of long pants along for the day (counselors will allow time for campers to change clothes). We supply the helmets!
---