About Us
Health, Safety & Accreditation
At all of our locations and camp programs, your camper's health and safety are our top priority!
Overnight Camp Santa Cruz Mountains
Two nurses care for our campers 24 hours every day. We have a modern, well appointed Health Center. All meds are checked in with the nurses who safely store and dispense to the campers as required. Our Health Center offers a bright and cheerful retreat for first aid and bed rest if needed. Our nurses also conduct regular Inspection Days to make sure everyone is in great shape and lend our campers and staff a special brand of TLC that only they can provide. A local doctor is on-call all summer and Dominican Hospital is just six miles away. In the unlikely event your camper requires outside medical attention, we will contact you immediately. Our safety record is excellent, and we have had very few injuries requiring this kind of care.
Day Camp Santa Cruz Mountains
We have a nurse or EMT on site each day. It is important for us to have a medical professional who can help the campers stay healthy. Not only does this health supervisor respond to scrapes, bruises, and tummy aches, they are also the primary advocate for applying sunscreen, wearing that shade hat, keeping hands clean, and drinking plenty of water. If a camper is ill during the day, we will treat, communicate, and make arrangements for the camper to go home for the day if needed. Hopefully he or she will bounce back and join us again when they feel better.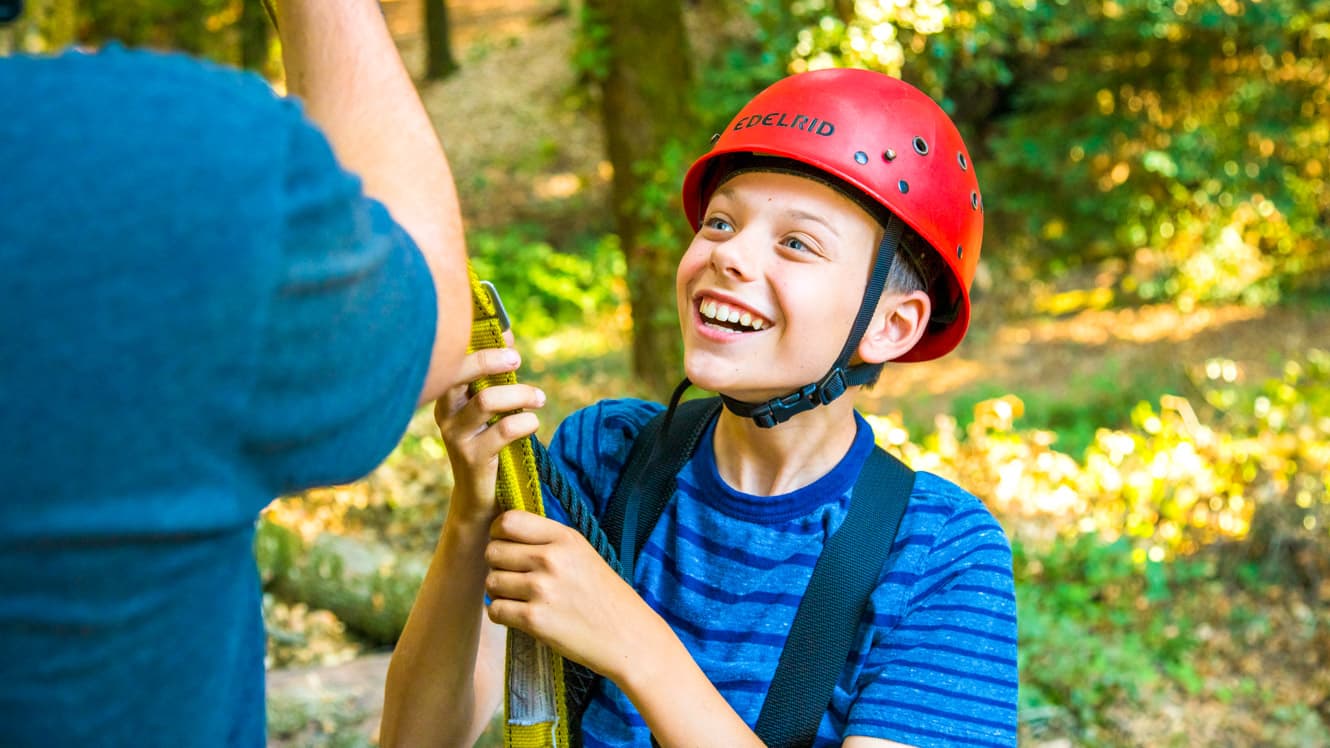 Accreditation
Kennolyn upholds a proud tradition of setting trends and exceeding industry standards. The American Camp Association (ACA) sets professional standards for the Summer Camp Industry, and their accreditation is the benchmark of excellence. Kennolyn is proud to be an ACA Accredited camp, your assurance that:
We offer a solid foundation of superior health, safety and quality programming
We comply with up to 300 health, safety, program and staff quality standards
We have proven accountability, credibility and commitment
We have gone to great lengths, been thoroughly evaluated and passed all tests with flying colors!
To learn more about the American Camp Association, click here. Please note, our Huntington Lake site has not yet been visited by the ACA. However, we will operate within ACA guidelines.
Kennolyn is widely recognized as a leader in the summer camp field, and our founders, Aunt Marion and Uncle Max, were influential in the industry. Both served on the Board of the ACA, and were founding members of another important organization, the Western Association of Independent Camps (WAIC). WAIC is one of the many ways our directors stay up to date with child development education and industry best practices.
---