Huntington Lake Overnight Camp
Cabin Time
Cabins
Our cabins provide a home base for our campers and counselors and it is the comradery of living together that makes camp a special experience. Our Huntington Lake campers are assigned to groups of 6-9 campers and a counselor. Two of these groups live together in each cabin providing the additional supervision of both group counselors during cabin time and at night. The cabins are rustic but comfortable. Each has windows, doors, and power so they provide an excellent base for camp life.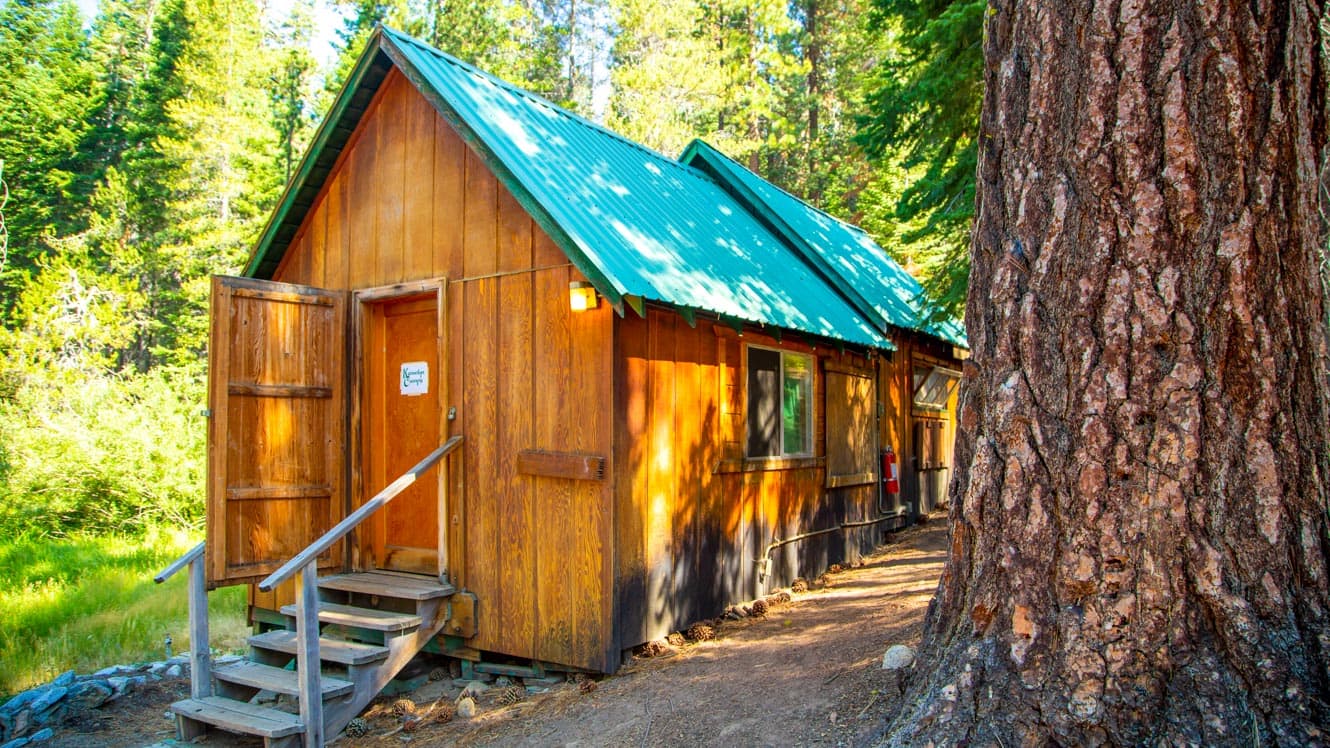 Tents
Our tents offer the very best in true outdoor living and adventure. You can hear the wind in the trees as you lay on your bunk and there is an added sense of truly being at camp when you rest under canvas. Each tent is erected on a wood platform and are clustered to form group living space. Up to 4 tents per group house campers and staff. Tent entrances face inward so staff can safely monitor camper activity without needing to live in the tent with the campers.
Groups are assigned to cabins or tents based on enrollment. Both are a fun part of a classic overnight camp experience.
---
---
Kennolyn Camps, Huntington Lake takes place on a site that is operated under a Special Use Permit from the USDA Forest Service on the Sierra National Forest, California. The camp operates on a non-discriminatory, equal opportunity basis.