About Us
Our Leaders & Staff
Let's talk about your child and how Kennolyn can partner with your family!
Pam Caldwell Nootbaar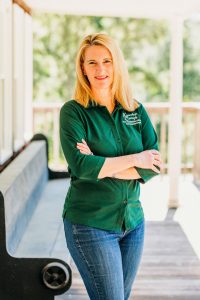 Pam Caldwell Nootbaar has spent most of her life at Kennolyn. Today, as our General Manager she oversees all of the camp and event operations on all three of our properties. She pays special attention to ensuring that our programs stay relevant in today's world while remaining true to the vision of her grandparents, Uncle Max and Aunt Marion. Pam is a graduate of UC Berkeley and has an MBA from Georgetown. She lives in Menlo Park.
Pam Caldwell Nootbaar, General Manager: ext.400 – pam@kennolyn.com
Andrew Townsend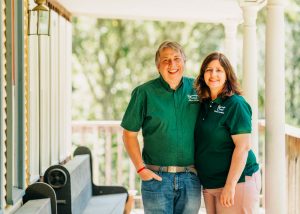 Andrew has been a part of Kennolyn since 1985. Like so many people before and since, he found Kennolyn to be a destination rather than a stop on a journey. In that first summer he met his future wife, Brenda, and Kennolyn became their summer home. In 1993, Andrew and Brenda moved to Kennolyn fulltime and over the next few years Andrew became the Director of all our camps. Andrew served two terms as President of the American Camp Association (ACA), Northern California and is the current president of the Western Association of Independent Camps. He also served on the Board of Directors of Pacific Collegiate School in Santa Cruz. His three kids are former campers and now work at Kennolyn.
Andrew Townsend, Camps Director: ext. 444 – andrew@kennolyn.com
Kelly Espinosa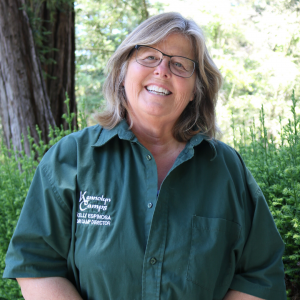 Kelly spent most of her career in San Jose, working at The Harker School.  She has worked as the Summer Programs Director, Preschool Administrator, Recreation Director, Dean of Students, PE teacher, and event planner for over 40 years. She is a happy, enthusiastic person by nature and a strong advocate for kindness and connection. She has a crazy yellow lab named Zeke, loves crafting and party planning. Her voice is loud and she has excellent handwriting. She was first part of our team in 2020 and is excited to return as Day Camp Director to carry on doing all the things that make Kennolyn a fun and impactful place for kids.
Kelly Espinosa, Day Camp Director; ext 450 kelly@kennolyn.com


Lindsey Caldwell Johnson and Dan Johnson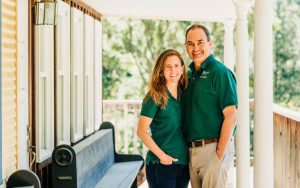 Lindsey and Dan met at Kennolyn as counselors and raise their family of 3 boys nearby in Capitola. Lindsey grew up going to Kennolyn every summer, then worked as a staff member for many years. Lindsey has worked as a graphic designer and now works year-round here in Camper Development. Her goal is to enhance every family's experience in the same spirit that her grandparents Aunt Marion and Uncle Max did for so many thousands of campers! Dan worked as a teacher and construction consultant in the past and now helps Kelly to direct our Day Camp which he has done for many years with Kennolyn. Once our camp on Huntington Lake is rebuilt he'll go back up to the lake to restart our newest overnight camp.
Lindsey Caldwell Johnson, Camper Experience Coordinator: ext 440 – lindsey@kennolyn.com
Dan Johnson, Day Camp Director: ext 447 – dan@kennolyn.com
Samantha Townsend Bundy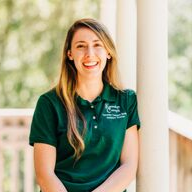 Samantha grew up at Kennolyn, starting in cabin Acacia in 1999. She has been on staff since the summer of 2011 in roles such as Ceramics Coordinator and Program Supervisor. Samantha graduated from the University of Redlands in 2015 with a degree in Psychology and a Multiple Subject Teaching Credential. She spent the next year traveling and working for Camp America in England. In the fall of 2016, Samantha joined the Kennolyn team full-time and was promoted to Assistant Director in 2018. She is married to Miles Bundy who she met at camp in 2012! Samantha loves carrying on the camp traditions that have been such a big part of her life.
Samantha Townsend Bundy, Santa Cruz Mountains Assistant Director: ext 448 – samantha@kennolyn.com
Judy Fede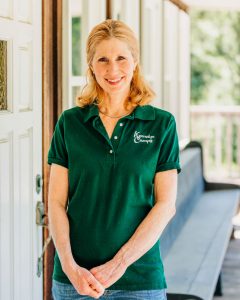 Judy has been registering campers and helping parents for three summers now. She is a wonderful addition to our camp family! We love her infectious positive attitude and her example of living a healthy lifestyle. When not in the office you can find Judy walking her dog Holly, at the local farmer's market, or cooking something yummy at home.
Judy Fede, Office Coordinator: ext 440 – camps@kennolyn.com
---